Description
Hotel extras
Indoor heated pool and gym

Close to free public transport

Onsite parking
Our accommodation(s)
Room
Hotel Room
2 persons

23

m² /

247

sq ft
Bedding

1 x King size bed(s)
Hotel location
Mantra on Hay Perth
201 Hay Street
6004 PERTH
Australia
GPS:-31.958718, 115.872236
Hotel services
Check-in from - Check out up to
On site
Shuttle

Air conditioning

Wi-Fi

Meeting rooms
Meetings & Events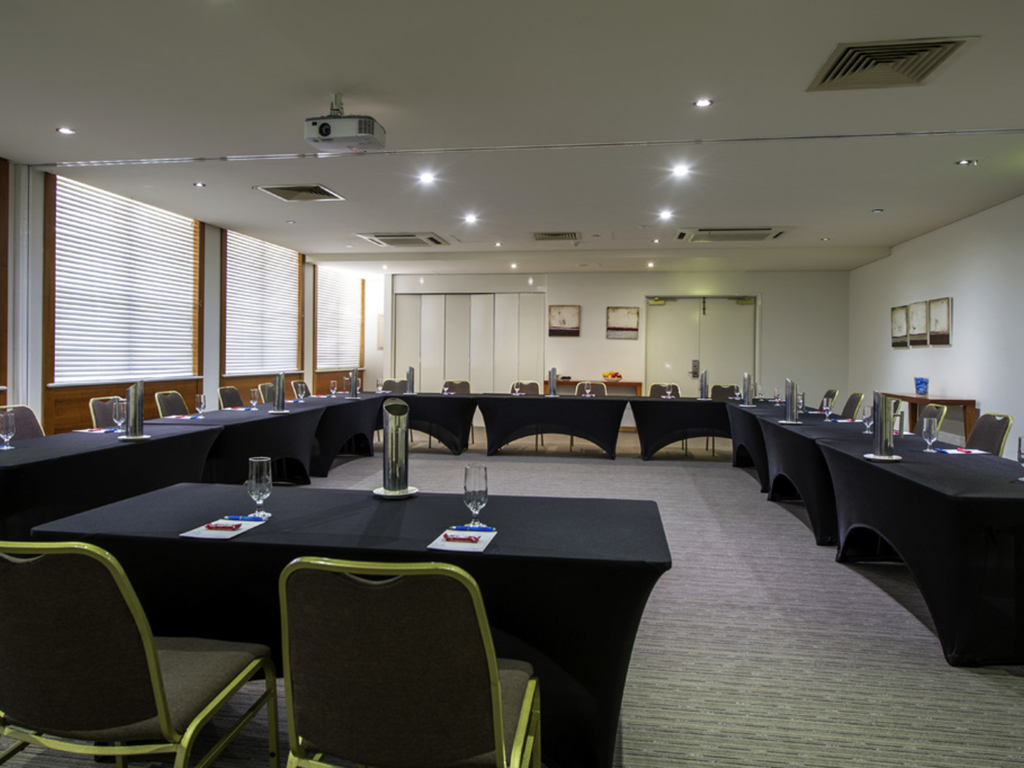 Number of Meeting Room

1

Surface of the largest room

90

m²

/

967

sq ft

Maximum seats capacity

90

Maximum capacity for banquets

64
Find out more
Our guest reviews
Our guest reviews
100% genuine reviews from our guests
Find out more
@AP
TripAdvisor rating 5.0/5
Akhil P TripAdvisor review
From the moment I arrived, I was greeted with warm hospitality and exceptional service that made our stay truly memorable. The room was spacious, comfortable, and had all the necessary amenities to make me feel at home. The attention to detail in the room decor and cleanliness was remarkable. Overall, I had an excellent experience at your hotel and would highly recommend it to anyone visiting Perth. Thank you for making my stay so comfortable and enjoyable.
City staycation
TripAdvisor rating 5.0/5
sbt1610 TripAdvisor review
We checked in to spend some time enjoying the Perth CBD and all that it has to offer. Received a warm welcome from the team and enjoyed the quiet and comfortable room. It's a convenient location, close to free public transport, (within the city).
Loved my Stay!
TripAdvisor rating 5.0/5
ABHPD TripAdvisor review
Excellent hotel and a very family friendly hotel. The staff were very helpful and the location close to all amenities in the CBD. The room was well-presented and clean. Will definitely come back again!
Wish we hadn't.
TripAdvisor rating 2.0/5
Vacation567272 TripAdvisor review
Don't do it. A whole lot better around for the price. Hot water trickle for the shower throughout the hotel. Mould in the shower and room. We had to wipe the dirt off furniture. Restaurant has closed down. Check in moved to 3pm. No shower extras. Powerpoints not working so extension cords to one point. Reception staff wearing black tshirt and jeans. Excuses defied logic. I will say parking was good and handy to free bus service if not for that no stars.
Never Again
TripAdvisor rating 1.0/5
ChiqaNadia Families - TripAdvisor review
Used to stay here many times in the recent past, something changed: no more small resto/bar on ground floor, no more friendly + helpful front desk/reception team not offering special deals on room price room is looking tired & not up to their normal clean standard Maybe we wont be coming back as the front people are not so welcoming either & they didnt seem to care when we mentioned about the smelly damp room. Such a shame, kids used to be very happy whenever we stayed here 😢
In partnership with TripAdvisor
Our other establishments nearby