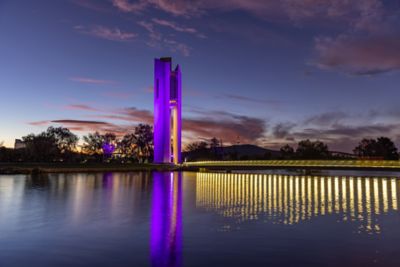 Conditions of sale
*Prices start from $159 AUD. Offer subject to the hotel's conditions and availability. Offer ending 11:59pm on 30 August 2023 (AEST). See the sales conditions for the rate. Depending on the country, these prices may not include taxes, may include VAT only or may include all taxes (VAT and city tax). When prices do not include all taxes, the relevant taxes (VAT and/or city tax) will be stated in the following stages of the reservation process. The price is only guaranteed at the time of reservation.
Discover More in Canberra
Offer ends in
Offer has ended
Canberra Accommodation
Explore a selection of hotels and apartments in Canberra
More information
Discover Canberra - the ultimate destination for foodies, art lovers, and wildlife enthusiasts alike. With ALL - Accor Live Limitless, you can enjoy all that Canberra has to offer from just 159* a night.

Indulge in the city's delicious culinary scene, which boasts an array of restaurants and cafes serving up dishes from around the world.

If you're a nature enthusiast, Canberra has plenty to offer. With its stunning parks, gardens, and reserves, you'll be able to experience the city's natural beauty up close.

No trip to Canberra would be complete without experiencing its iconic museums and classic Canberra experiences. From the Australian War Memorial to the Parliament House, there's plenty to explore and discover in the nation's capital.

Members of ALL enjoy a special Members' Rate worldwide, plus Status points and Reward points on all eligible stays. Not a member of Accor's lifestyle loyalty programme? Join today 

Accor Plus members receive an exclusive 10% off, discounts on dining and more. Discover more.