Okinawa, said to be the 'Hawaii' of Japan, is popular amongst adventure seekers. Head down to Japan's southernmost archipelago for a quick stop and experience Okinawa's multifaceted culture, food, and diving spots. Read on if you'd like to know how you can spend your 24 hours in Okinawa! We guarantee you'll fall in love in a day.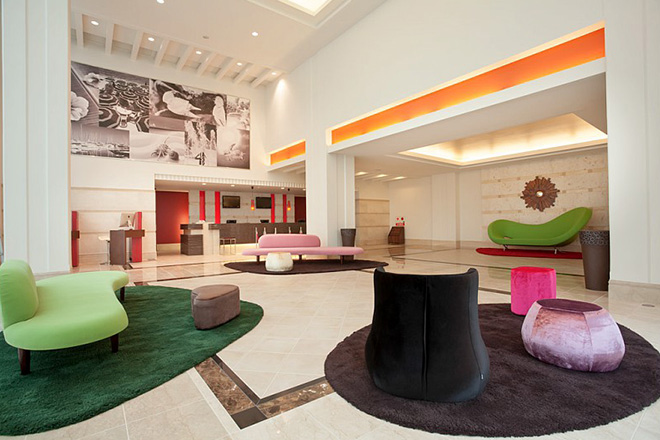 12:00 am – Begin #YourSummerStory at Hotel Mercure Okinawa Naha
A 10-minute drive from Naha Airport, Mercure Okinawa Naha is a perfect place to start your 1 day adventure. Wake up to the sight of Ounoyama Park across the stunning Kokuba River. Another perk? It's a short distance away from Kokusai Dori, the bustling shopping and entertainment strip of Naha!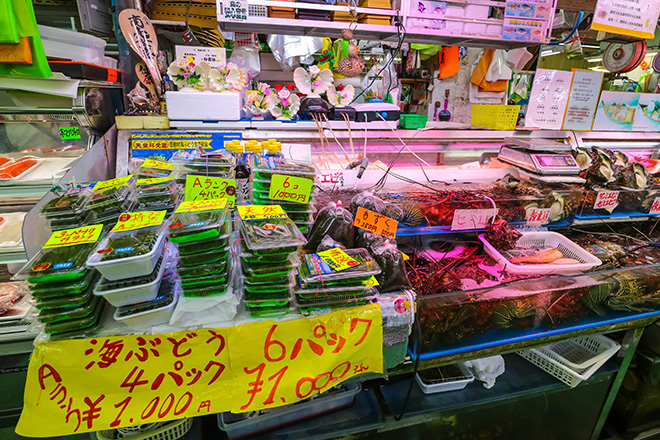 8:00 am – Make your way to Makishi Public Market
The world is your oyster! Start your day with a juicy set of oysters, shellfish and giant prawns at the Makishi Public Market. Pick and choose between pre-cut sashimi packages or have your seafood cooked in one of the many restaurants scattered around the area on the second floor.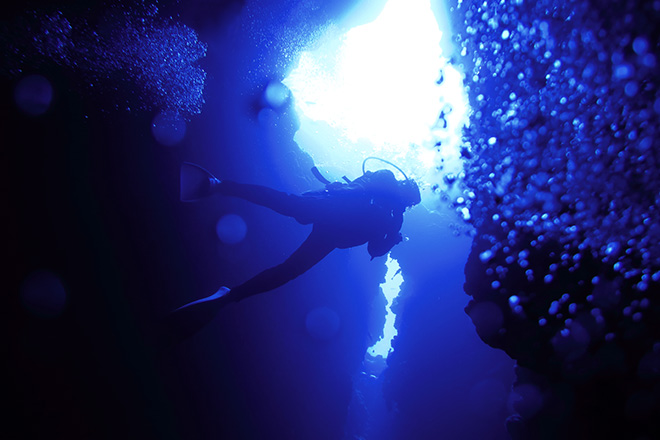 11:00 am – Dive in 'The Toilet Bowl'
Cruise your way to Cape Manza, a splendid sight in itself! Perched atop the western side of Okinawa island, it is home to a popular diving spot curiously known as 'The Toilet Bowl' – so named because of the peculiar shape of its coast.
Pro tip:
Arrange a dive trip beforehand with a diving company, especially if you are a beginner diver!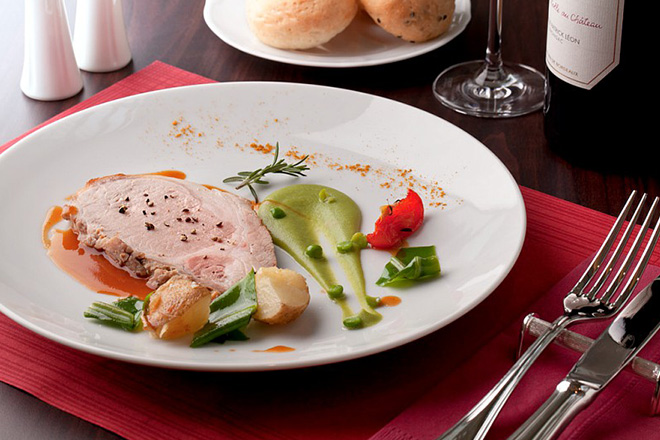 3:00 pm – Energise yourself with a hearty lunch at BISTRO DE LA MER
Drive back to the hotel and enjoy a scrumptious, French-inspired meal at the hotel's all day dining restaurant - BISTRO DE LA MER.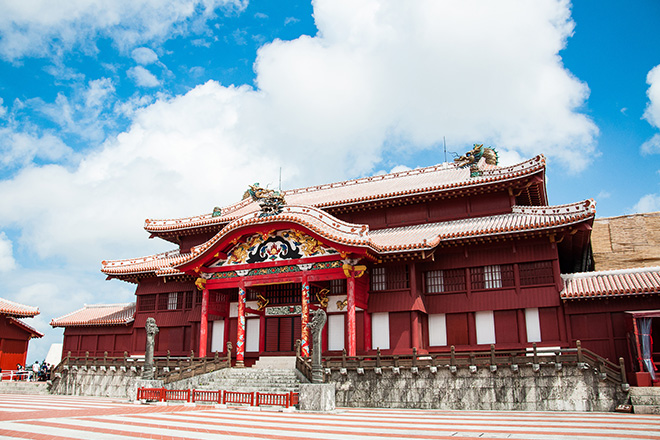 5:00 pm – Visit a World Heritage Site
Next, visit the famous Shurijo Castle Park, which was designated a World Heritage Site in 2000. Wander through the castle dressed as a royal member of the Ryukyu Kingdom, get your photos taken, and spend at least an hour or two touring the historic landmark to fully immerse into the Ryukyu culture.
7:00 pm – It's eat-o-clock again!
Housed in a traditional private Okinawan residence, Ryukyu- sabo Ashibiuna is located at the foot of the Shurijo Castle. The Goya Chumpuru set, an Okinawan delicacy, is a stir fried dish with bitter melon being its main constituent.  Along with tofu, egg, and pork belly, it's usually served with steamed rice and miso soup.
Sure, there are other dishes but
none match the flavour and simple beauty of the original.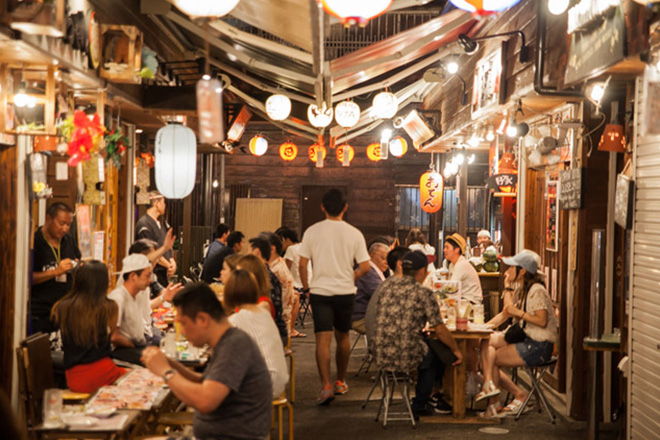 9:00 pm – Drink up the island vibes
Finish up your night by exploring Okinawa's nightlife and soak in the buoyant and friendly culture. Many bars, restaurants on Kokusai Dori street serve Awamori, a local Japanese sake along with authentic Okinawan cuisine. Enjoy traditional folk music as you drink and snack the night away.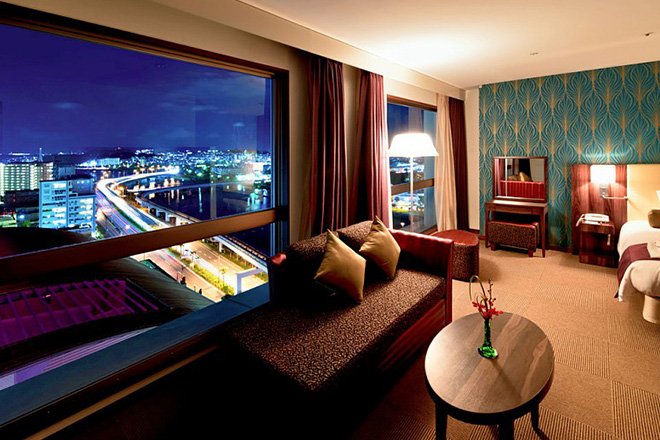 11:30 pm – It's time to hit the hay!
After a day packed with delicious food and activities
,
we speculate you must be in dire need of rest! We hope you have a comfortable sleep in your spacious suite.