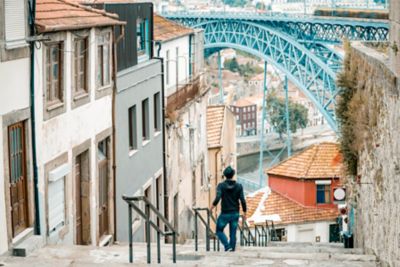 Conditions of sale
Advance Saver - Terms and Conditions
The Advance Rate offer provides a rate bookable up to 15 days prior to the desired arrival date, subject to availability at the selected hotel.
The offer is valid under the conditions listed here, at one of the participating hotels in Spain and Portugal. For terms and conditions of the Advance Saver offer at hotels outside of these countries, please refer to the specific terms and conditions when booking the rate.
The offer is available without or with breakfast included.
Reservations must be made online, directly at the hotel, or through Accor's call center. Payment must be made in full at the time of booking.
Offers subject to conditions and subject to availability of the hotel and the offer in the selected hotel. See rate sales conditions.

Cancellation and modification policy
Reservations made with Advance Saver rate are non-refundable, cancellable and changeable.
Check-in and check-out times
Check-in and check-out times vary from one hotel to another and will be stipulated in the conditions of sale at the time of booking.
Child policy
The child policy varies from one hotel to another. Details will be provided in the conditions of sale at the time of booking.
Members' rate conditions
Anyone wishing to take advantage of the Members' rate must be, or become, an ALL - Accor Live Limitless member. Members must show their card at check-in (or their membership number if they are yet to receive their card). No more than 2 rooms may be booked at the Members' rate per member and per stay
Winter Wonders await in Spain and Portugal: book in advance, pay less!
Book at least 15 days in advance and get lower prices
Member's rate: 5% in Spain and Portugal
Offer ends in
Offer has ended
Winter Sun in Spain and Portugal
Escape the cold and embrace a Mediterranean winter in Spain and Portugal, where sunny skies and mild temperatures create the perfect backdrop for an unforgettable vacation. While much of the world shivers in the cold, you can enjoy pleasant weather as you explore historic cities, savor delicious cuisine, and soak up the vibrant culture. With the added bonus of booking your accommodation at least 15 days in advance, you'll not only relish the warmth but also save on your travel expenses, making this winter getaway even more enticing.
From the bustling streets of Barcelona to the serene beauty of Porto, the Iberian Peninsula comes alive during the winter season. Wander through charming cobblestone streets, visit iconic landmarks, and savour local delicacies in cosy cafes. The reduced crowds during this time allow you to immerse yourself fully in the local ambiance. So, why wait? Secure your winter escape now, and discover the beauty of Spain and Portugal in a whole new light while enjoying the benefits of advanced booking prices.
As member of ALL, take advantage of up to 10% discount in Europe with our Member's rate! Not a member yet? Subscribe now for free