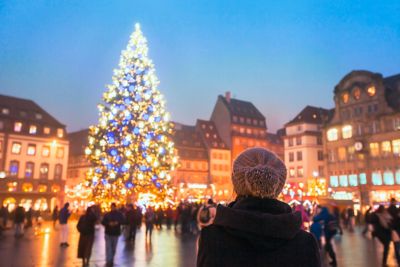 Conditions of sale
Members' rate conditions
Anyone wishing to take advantage of the Members' rate must be, or become, an ALL - Accor Live Limitless member. Members must show their card at check-in (or their membership number if they are yet to receive their card). No more than 2 rooms may be booked at the Members' rate per member and per stay
Must-see Christmas Markets in Europe
Member's Rate: up to 10% off in Europe
Offer ends in
Offer has ended
Christmas markets in Europe
To get you in the mood for the festive season, there's nothing better than strolling around a traditional Christmas market.
While you're finding gift ideas and completing your shopping list, you'll have the chance to discover a destination in a whole new light. The magic of the decorations enhances the architecture, the festivities liven up the town centres and the wealth of crafts and local specialities are revealed in the chalets. Sample mulled wine, pretzels, gingerbread, roasted chestnuts... The enchantment of these shared moments creates unforgettable memories for all ages.
Discover our ideas for a weekend break in Europe close to some of the most beautiful and authentic Christmas markets.
As member of ALL, take advantage of up to 10% discount in Europe with our Member's rate! Not a member yet? Subscribe now for free