It's no surprise Manchester Arena holds legendary status. Since opening its doors in 1995, it's brought the world's biggest and best acts to millions of concertgoers, and currently ranks as the third busiest entertainment venue on the planet.
Whether you're heading to Manchester to catch your pop idol, see an iconic rock band or chuckle along to some comedy, you're in for an incredible evening of entertainment. And like many, you may wish to add to the experience with an overnight stay in the city.   By doing things this way, you can check out some of Manchester's best restaurants pre-show, or cap the night with cocktails after, free from the rush to get home at a decent hour. You could even make a long weekend of it, and really get to know this fascinating city a little better.   Fortunately, there's a hotel near Manchester Arena to suit all tastes and budgets.
900 METRES AWAY
You'll enjoy a cool and comfortable stay when you choose Ibis Styles Manchester Portland Hotel. Newly refurbished, its interior styling is quirky and fun, accentuating all the best elements of this vibrant city. Every room comes with satellite TV and those all-important small touches to make you feel at home, while the hotel's Jamboree Foodfest & Bar serves up a carnival of flavour downstairs. When it's almost showtime, you'll find the arena's just a 13-minute stroll through Manchester's retail district. There's plenty of great bars to pop in on the route home, and come the morning, you'll be delighted to find that breakfast's included. 
900 METRES AWAY
Just a 13-minute walk away, this is an excellent choice if you're looking for a hotel near Manchester Arena. You'll find yourself right at the heart of this bustling city, conveniently located near all the big attractions. When it's time to retreat to your room, take advantage of a comfortable bed, high-speed WIFI and satellite TV, as well as an exciting city view. Add the 24-hour reception and room service, and everything you'll need is catered for. Plus, if you want to kick back before or after the show, the hotel's Brasserie bar & restaurant serves up delicious international cuisine and delectable cocktails.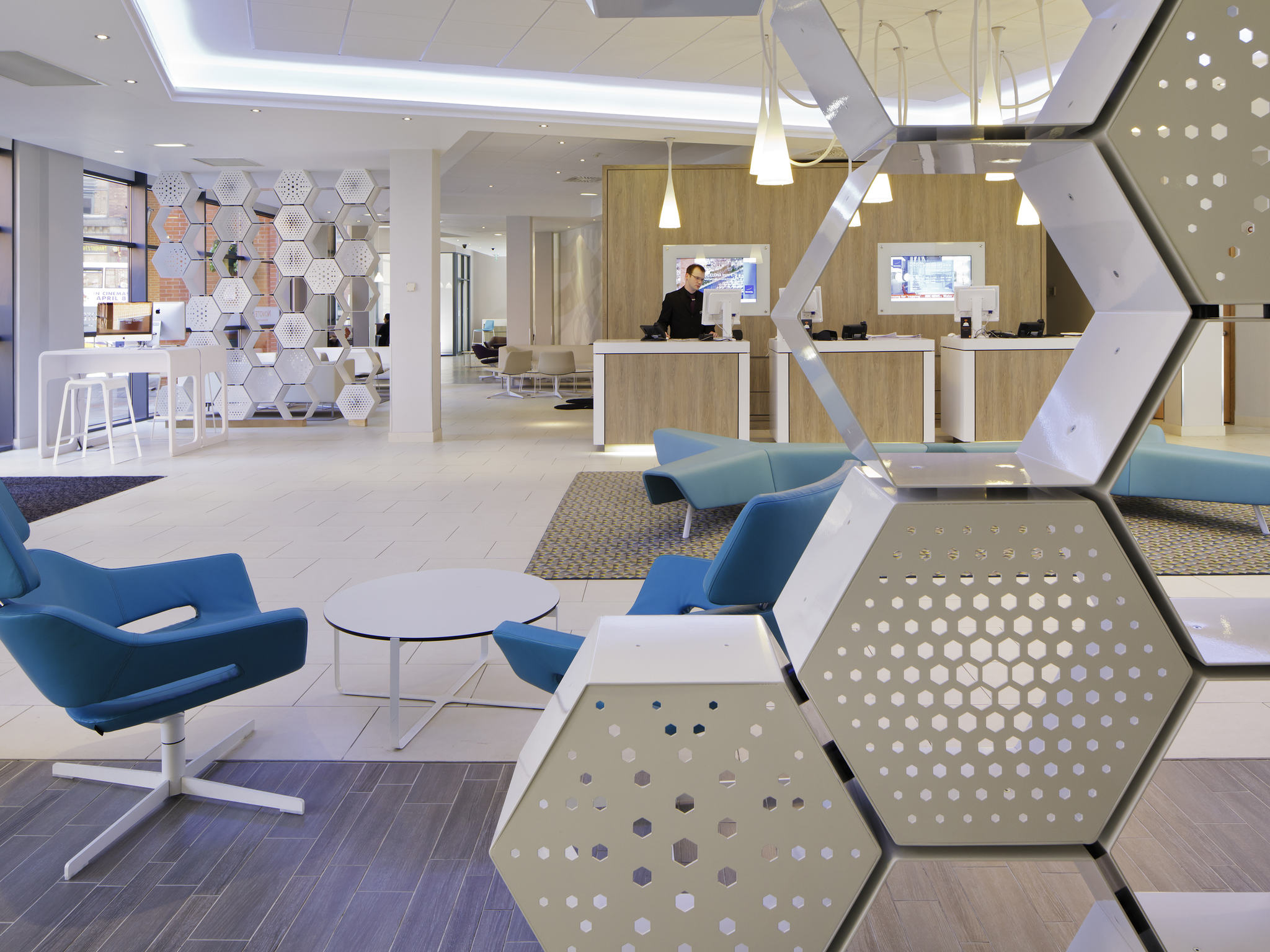 1.1KM AWAY
This four-star offering is right among the action in Manchester city centre. You'll find no end of bars and restaurants in the surrounding area, including the hotel's own –  eXchange – while you're perfectly situated for hopping aboard the city's Metrolink tram network. A few stops and you'll be right at the arena doors, but it's only a 16-minute walk if you'd prefer to take in Manchester on foot. When it's time to turn in, you'll enjoy satellite TV and free WIFI, with the 24-hour reception on hand to help at any time. Come the morning, you can take advantage of breakfast or late-checkout as optional extras. 
We've teamed up with Dot to Dot Festival Manchester,
which takes to the city in May to bring you a new experience of established and emerging artists in an up-close and personal setting. Crystal Fighters? Check. Jordan Rakai? Sure. Swim Deep? That's right. As the festival's Official Accommodation Partner, we're delighted to offer attendees 25% off standard room rate, so when it's time to call it a day, you can head back to your close-to-venue hotel room and sleep soundly knowing that you've bagged the best possible deal.