Cairns - the gateway to the Australia's tropical north. This vibrant coastal town has great weather year-round, with comfortable temperatures ranging from 17.5°C - 29°C. Cairns' popularity with tourists from all over the world can be attributed to its laid-back charm and amazing views. Gear up for 24-hours of fun at the land down under!
12 am - #FeelWelcome at Pullman Cairns International
Check into
Pullman Cairns International
situated right at the heart of Cairns' city centre. This 5-star accommodation offers lovely views of the harbour, and a luxurious interior that will make you feel right at home once you step through the doors.
Settle into the soft sheets of your plush hotel bed in preparation of a full day of adventures ahead.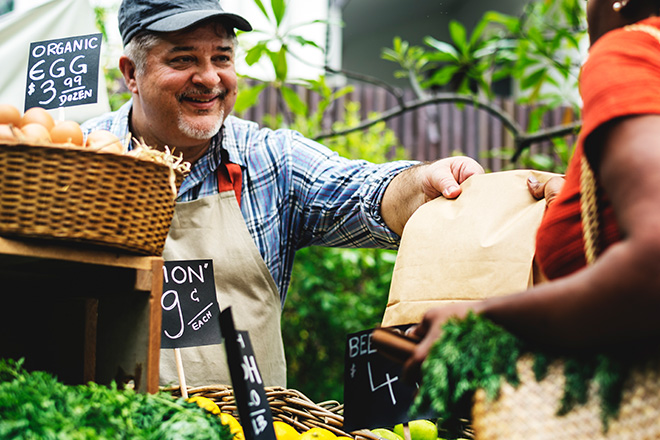 7:00 am - Get a fresh start to the day at Rusty's!
Rise and shine to a brand new day with a visit to the Rusty's Farmer's Market, one of the most famous markets in Australia. Known for its carnival-like atmosphere and colourful stalls selling all kinds of fruits, vegetables, dairy, chocolate, the energy of the market is simply electrifying! Loved by locals and tourists alike, Rusty's Market offers some of the best fresh produce from the area. Treat your body right with some tropical fruits and bread as you fuel up for the rest of the day!
Open only on the weekends (Fri - Sun), from 5:00 am till the afternoon.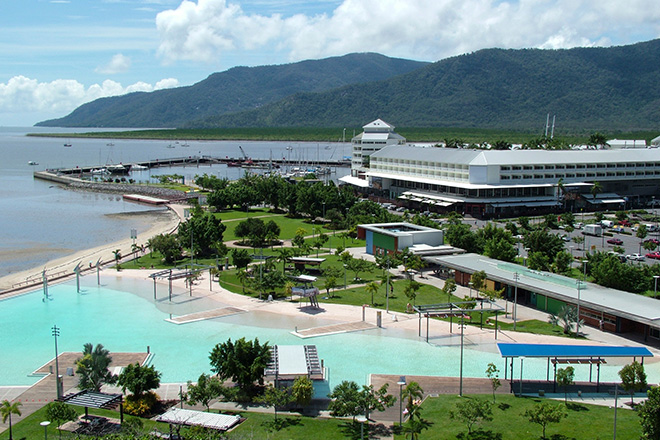 9:00 am - Suit up for an aquatic adventure!
Head back to the hotel and change into your bathing suits because it's time for a relaxing swim at The Lagoon! Contrary to what you might think, most of the beaches in Cairns are not great for swimming due to various dangers in the form of stingers and crocodiles! However, this town has come up with a clever solution - The Lagoon at The Esplanade. 
Get the best of both worlds as you chill out by the safe and clean salt water swimming pool while enjoying the view of the coast just metres away.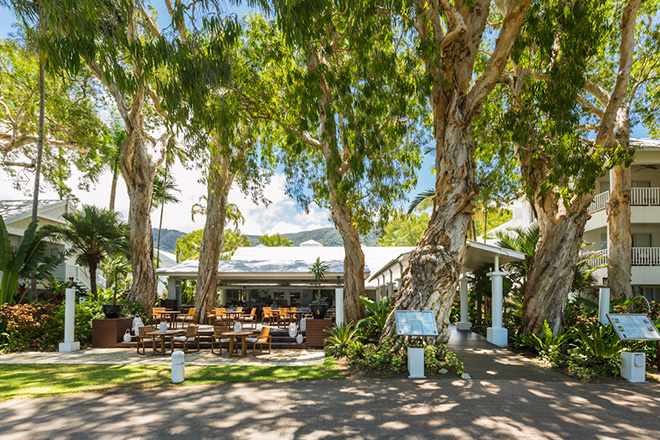 12:00 pm - Dine alfresco at Reef House Restaurant
Set under 300 year old Melaleuca gum trees, the Reef House Restaurant is a dream place to dine at with its gorgeous exterior and stunning views. 
Tuck into delicious seafood from the teak deck overlooking the Coral Sea.  We recommend you try the Saltwater Barramundi, a crowd favourite. If you're in the mood for something special, you can also take your pick from the chef's seasonal menu which features the best local produce.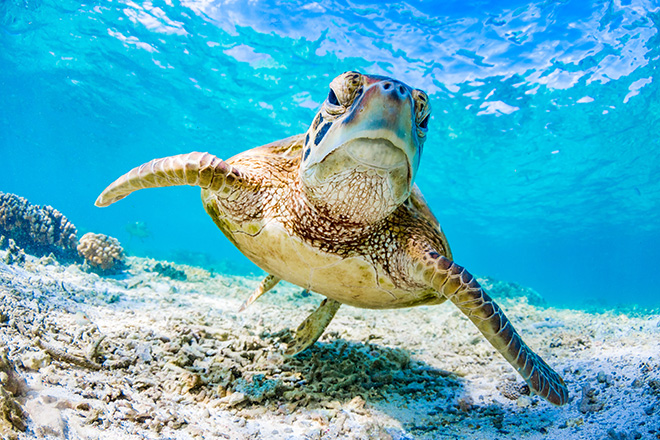 2:00 pm - Marvel at the Great Barrier Reef
No visit to Cairns is complete without a visit to the Great Barrier Reef! This World Heritage Site is located just a 45-minute boat ride away from Cairns. When the Great Barrier Reef is this accessible, there is simply no excuse NOT to go!
Explore the famous reef at Green Island, a small piece of land surrounded by pristine white sand beaches and clear aqua waters. A walk around the island takes no more than half an hour, making it the perfect spot for a quick island getaway. Enjoy the underwater world through a glass bottom boat ride or jump straight into the ocean with your snorkeling gear. Have fun spotting turtles, fishes, corals and even stingrays just metres off the shoreline!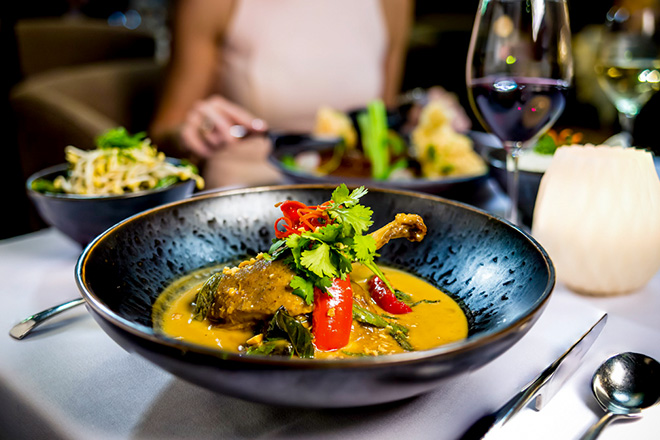 7:00 pm - Enjoy the finer side of life at Pullman Reef Hotel Casino
After an exhilarating day of splashing around Cairns, it's time to enjoy the finer side of life with some award-winning cuisine. 
What better place to dine at than
Tamarind Restaurant
, the most awarded restaurant in Cairns and a recipient of an Australian Good Food Guide - One Chefs Hat 2018. Indulge in Tamarind's seven course tasting menu, and complement it with a drink of your choice from an impressive selection of Australian wines.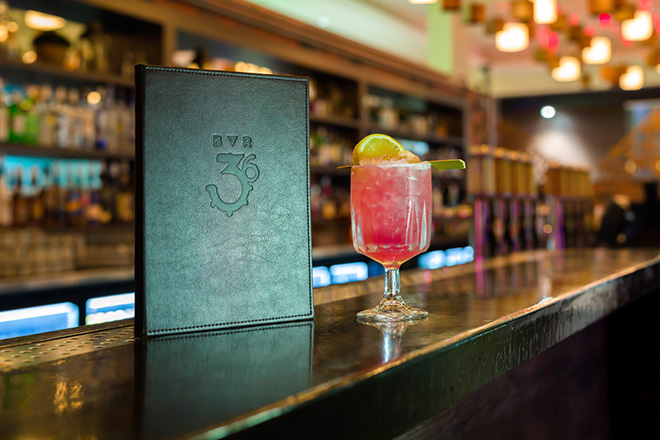 9:00 pm - Sway to the beat at Bar36
The night is still young and it's not time to head back just yet. Located a couple of steps away from Tamarind,
BAR36
is a sophisticated venue with state of the art lighting and sound systems.
Offering live acoustic acts 6 nights a week, the intimate interior and music sets the stage for an amazing night.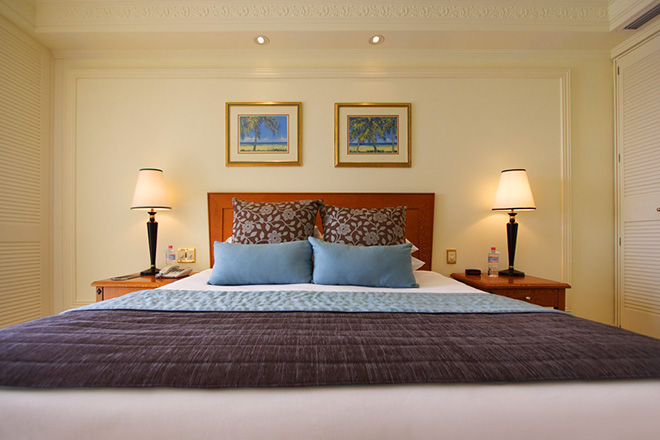 12:00 am - Home sweet home at Pullman Cairns International Hotel
What a day! From the good food to the great outdoors, 24-hours in Cairns is nothing short of amazing. Time to hit the sack and revisit the clear blue waters in your dreams.