Songkran is a celebration of the Thai New Year and it's all about shedding the old to make way for the new. In its commemoration, Thai people throw an elaborate street party with music, dancing and, of course, tons of water. Not sure where to start? Don't worry, we've prepared a 10-step guide to help you get the best out of Songkran.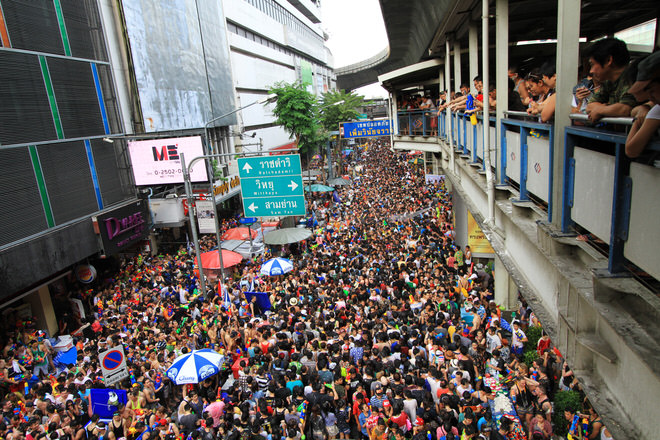 Step 1 – Clear your schedule
Songkran is traditionally celebrated from April 13 -15. However, in Chiang Mai, the north of Thailand, the party starts a weekend before. Be sure to clear your schedule in advance so that you get to enjoy the WHOLE festival!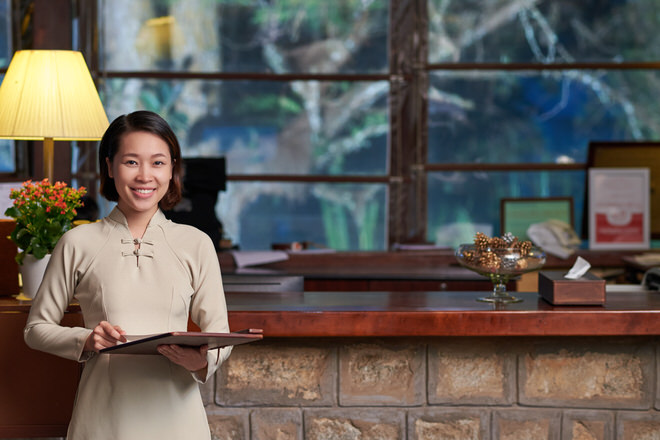 Step 2 – Book your hotel in advance
During this festive season, looking for hotels can be a real challenge, especially when you are planning for group travel!
Book your accommodation
in advance so you have one less thing to worry about!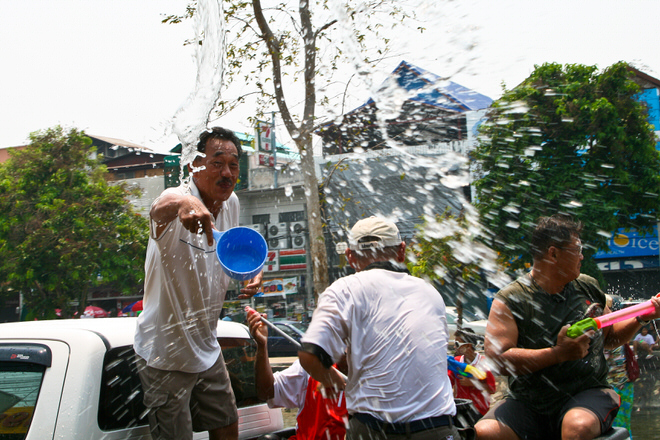 Step 3 – Dress to get wet!
Wear comfy clothes that dry out quickly (think Dri-fit, Cotton, or Rayon). Mind you, you'll be drenched from head to toe, so avoid light-coloured clothes and you should definitely consider wearing a swimsuit underneath your normal clothes!
Step 4 – Invest in a waterproof bag
Unless you're okay with having soaking wet money and a malfunctioning phone, a waterproof bag is a must! There'll be plenty of people selling them on the streets, so make sure to pick one up along the way. We advise you to hone your haggling skills beforehand to get the best deal.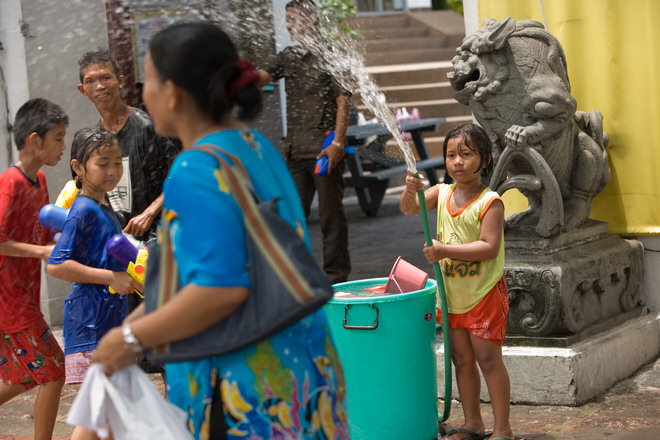 Step 5 – Avoid bringing expensive belongings
Carry just enough for transportation and food but not too much as pickpockets' merrymaking is just as big as the Songkran celebrations. We repeat: Do NOT bring your passport, a photocopy would suffice in case of an emergency.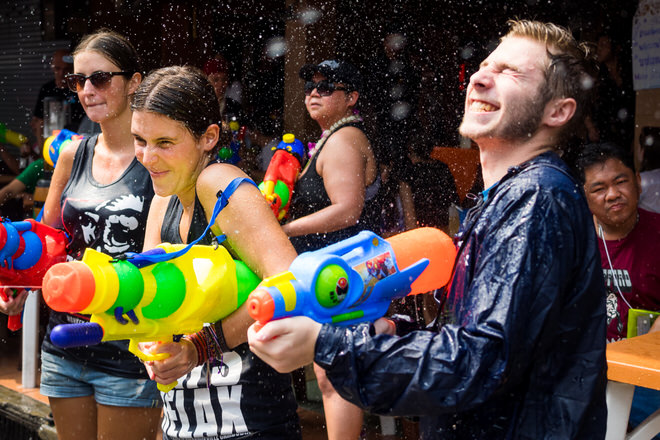 Step 6 – Protect your eyes!
Getting unexpectedly splashed or sprayed directly in the eye can be quite scary. Invest in some goggles or sunglasses as you'd be targeted all around.
Step 7 – Wear rubber sandals
Imagine staying in soaking wet shoes for an entire day, that's a recipe for contracting Athlete's Foot! Wear shoes that let your feet breathe as you'd be walking on flooded streets for a large part of the day.
Step 8 – Buy your "weapons" in advance
You wouldn't want to feel left out in case the vendors run out of water guns, so pick one up before you arrive at the battlefield to fully immerse yourself in the celebrations. Make sure to buy one in advance as prices skyrocket on the actual day of the Songkran festival!
Step 9 – Have fun!
Not everyone enjoys being completely drenched but a little (read: A MASSIVE AMOUNT OF) water never hurt anyone. So prep yourself to be soaked - literally and culturally!
Step 10 – Visit a temple
Enjoyed the party? Now it's time to head to a temple to pay your respects and soak (no pun intended) in the religious celebrations that take place during this time of the year.  
Water fights, street parties and vibrant culture all in one. Songkran is a festival that you definitely don't want to miss! Follow our 10-step guide and we promise you'll have an experience of a lifetime.