Everyone seems to get bitten by the travel bug when it's summertime and travelling becomes REALLY expensive when the whole world is going abroad. For those who are looking to fulfill that wanderlust on a budget, we have compiled some useful tips for you to plan #YourSummerStory without breaking the bank!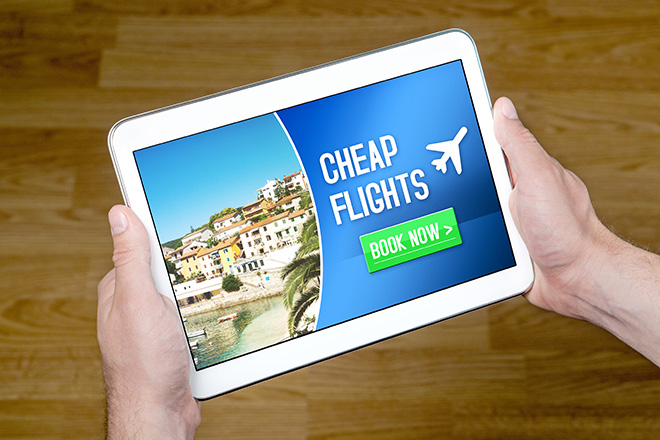 1. Transport
A general rule of thumb is, the slower you travel, the cheaper it becomes. Travelling with options such as long distance buses will help largely defray your travel costs. To save on accommodation, opt for overnight trains and buses.
When in the city, plan your days such that you explore all the attractions in an area together to reduce the costs of multiple train rides. If your destination is less than a 20-minute walk away, choose to take the leisurely stroll instead of taking a bus or a train.
Equip yourself with all the knowledge you need for tourist train passes such as the Korail (Korea), the JR Pass (Japan), the Eurail (Europe) and maximise your travelling once you buy those passes.
If you really do need to fly, choose a budget airline and book your tickets approximately 6 weeks before your date of departure. Studies show that Tuesday is the best day to fly and red-eye flights or flights at obscure timings are also the most wallet friendly options.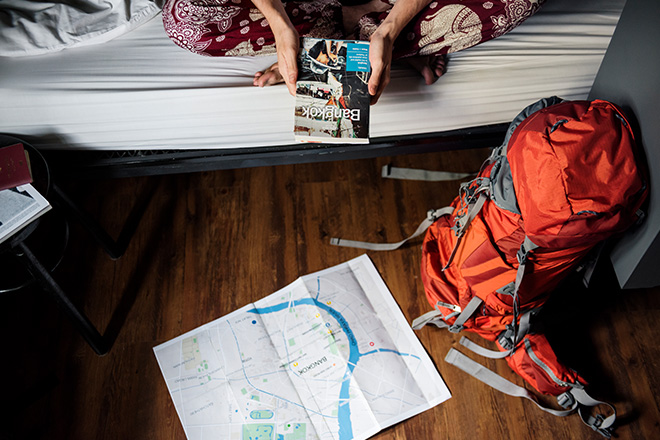 2. Accommodation
Whoever said "Nothing is free in this world" clearly does not know what camping is. Sleeping in the arms of mother nature is definitely not for the faint of heart. However, it is absolutely free and will make for great stories once you're home! Do keep in mind that safety should always come first, and one should not risk one's life just to save a couple of bucks. For a list of the best campsites around the world, click here.
For the rest of us who prefer to stay indoors, enjoy the comforts of a hotel for less at ibis hotels! Benefit from exclusive services and special attention during your entire stay with the ALL programme. Discover ALL' Benefits: here.
When it comes to picking out where to stay, always opt for convenience. Even though you might have to pay a premium for staying near the attractions, a prime location would save you on both travel time and transportation fees, making it a worthy choice at the end of the day.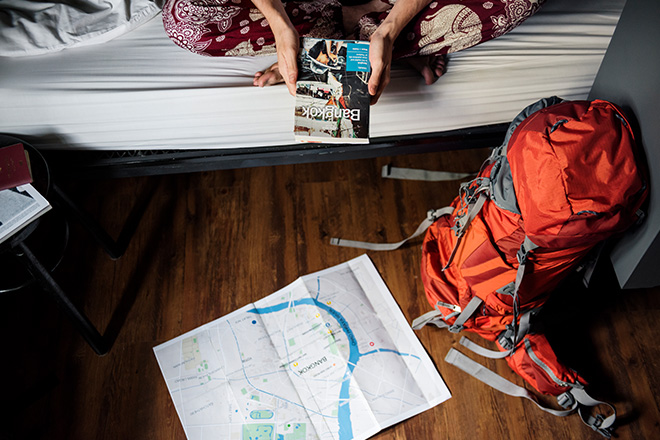 3. Packing
Pack only the essentials: A few sets of underwear, a pair of jeans, a warm hoodie, some staple pieces, money, passport and medicine. All else is optional!
Most airlines allow carry on baggages of up to 7 kg and dimensions of 22 cm x 35 cm x 56 cm. Maximise your luggage space by rolling up your clothes instead of folding them, and stuff your shoes with socks and other small items.
With these tips, you'll be amazed at how a little luggage space can go a long way for your travels!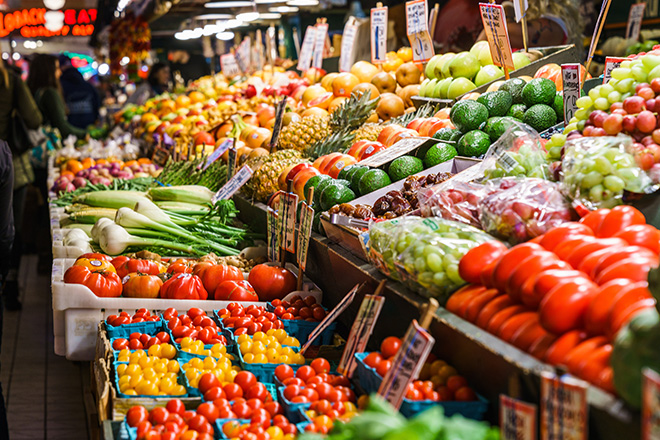 4. Food & Drinks
Bars, restaurants, and other "secret spots" listed by big travel guides aren't really hidden gems. Anything that is catered to tourists is likely to be marked up, and not as authentic. Hence, do as the locals do and look out for places off the main tourist strips. If all else fails, you can always count on local fresh food markets for good, cheap bites!
Aim to wander around and browse through several menus before choosing to settle at a place to know a rough gauge of the food prices. Another tip is to look for places filled with locals and order what you see on their tables!

Forget about coffee from coffee chains or fancy cafes that costs 5 USD a pop, instead go for local beverages that are way cheaper and probably better. Drinking beer with every meal will soon add up, so occasionally opt for water and your wallet AND waistline will thank you for that.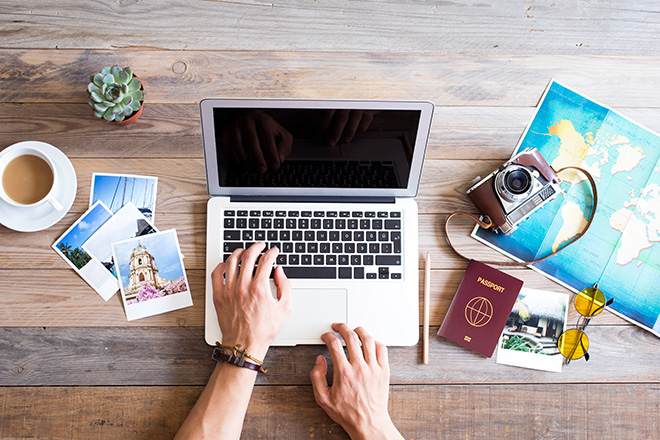 5. Planning
When it comes to travelling, advance planning is always a good idea, especially when you're looking to shave off unnecessary costs! Start looking out for travel deals early, so you can readily say "yes" when the deals are on.
Although Tokyo, London and Singapore are wonderful cities to travel to, you can definitely get more bang for your buck travelling to countries like Vietnam, Chile, and Slovakia. Regions like Southeast Asia, South America, and Eastern Europe are popular amongst budget travellers as they won't break the bank!
Despite all that planning, it's equally important to be spontaneous, open and adventurous enough to say "YES!" to opportunities that come your way. Afterall, the beauty of travel is experiencing the unexpected.