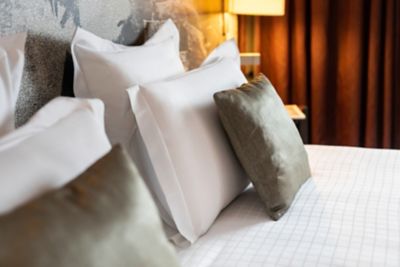 Conditions of sale
*Sale conditions may vary per hotel. See individual Sales Conditions at time of booking.

Cancellation Policy
No cancellation charge applies if booking cancelled until day of arrival.

Check out Policy
The room must be vacated by 17:00 at the latest.

Credit Card Payment Charge
Credit card payments relating to Australian hotels incur a merchant service fee of 1.1 PCT in addition to the total amount payable. Prepaid rates are excluded from the merchant fee.

Specific Taxes and Fees
The City tax does not apply on this rate.

Check in Policy
Guaranteed rate for arrival at 9am and departure at 5pm, after that penalties for late departure will be applied. The arrival time must be communicated to the hotel.

Guarantee Policy
No guarantee required
Choose a Day Stay Hotel Today
Free cancellation
Payment at the hotel
9am Arrival & 5pm Departure
Offer ends in
Offer has ended
Deal exclusive to ALL members.
Log in to enjoy this deal.
A Day Stay Room with Accor
If you're looking for space to rest and relax following a long journey, or perhaps a peaceful haven to catch up on work, you might consider a day stay hotel where you can enjoy a room, just for the day.

The best news is you get access to hotel ammenities for the duration of your time at the hotel. Perhaps the gym for a workout, or the pool for a refreshing swim?

With day stay rooms available in hotels across Australia, New Zealand and beyond, you'll depart feeling re-energised in time for your next adventure.