Jaipur, the city that was initially painted pink to welcome the Prince of Wales has now become so closely associated with this colour that it is known as the Pink City. Jaipur's rich history can be seen in every part of the city, from its distinct architecture to the unique food of Rajasthan. If you have only one day to travel around this magical city, here's how you can make the most out of your trip.
12 am - Check into the royal Fairmont Jaipur
Check into
Fairmont Jaipur
which is conveniently situated near iconic landmarks such as Hawa Mahal, Jal Mahal and City Palace. The magnificent hotel will make you feel no less than a Maharaja, with rooms reflecting traditional Rajasthani decor while integrating state-of-the-art amenities that present guests with royal treatment.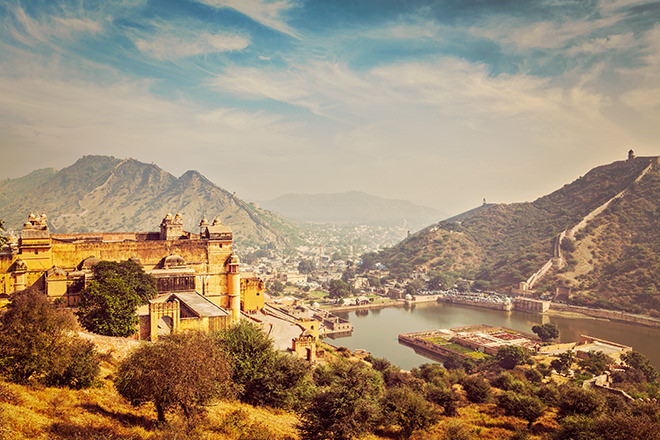 5 am - Sky tour around India's most flamboyant city
Start your day ahead of the sunrise with a hot air balloon tour at Amber Fort, one of the finest examples of a Mughal defensive palace. Experience the views of the forts and palaces nestled in the magnificent golden mountains of the Aravalli Range. If waking up at wee hours is not your style, catch a later tour as it is held again two hours before the sunset.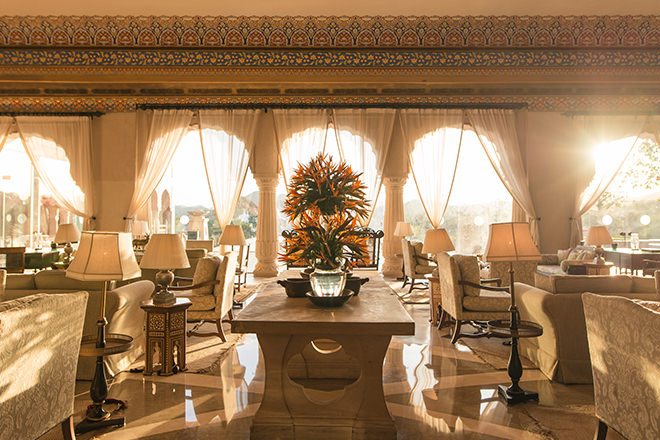 12 pm - Eat like royalty at Zoya
After that exhilarating experience up in the air, you're going to want to recharge your batteries before your next adventure of the day. Head back to the hotel to satisfy your cravings at
Zoya
, an all day dining restaurant offering a large spread of authentic Rajasthani food amidst luxurious interiors.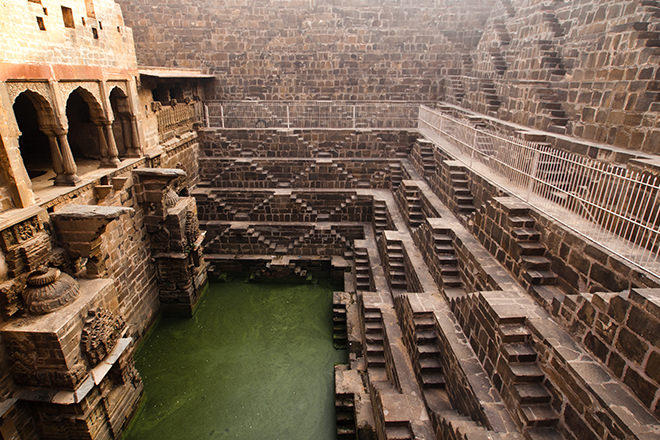 2 pm - Visit Chand Baori, the geometrical marvel of Jaipur
With so much to cover, there's no time to waste. Get dressed in your explorer gear and back on the road. Just a 2-hour drive away lies Chand Baori. Built in the 10th century, this stepwell or baori, could very well be considered a hidden gem of India. It is a deep four-sided structure with 3,500 terraced steps arranged in exquisite symmetry, descending 20 metres from ground level to the bottom of the well.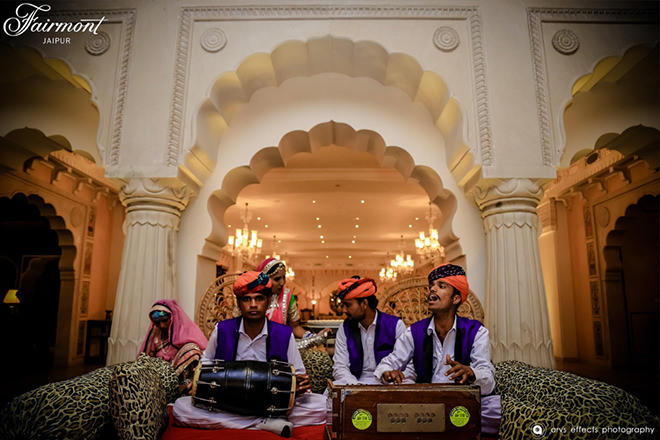 7 pm - Immerse yourself into Rajasthani culture
Rajasthani folk music has, time and time again, been lauded around the globe for its distinctive style and beauty. At Fairmont Jaipur, guests have the opportunity to bask in Rajasthani music while learning tips on how to hit the perfect note from the maestros themselves. 
For those who'd like to experience the culture in more ways, you would be happy to know that Fairmont Jaipur offers a variety of workshops, such as bangle making, pottery, and pastry decor for their guests.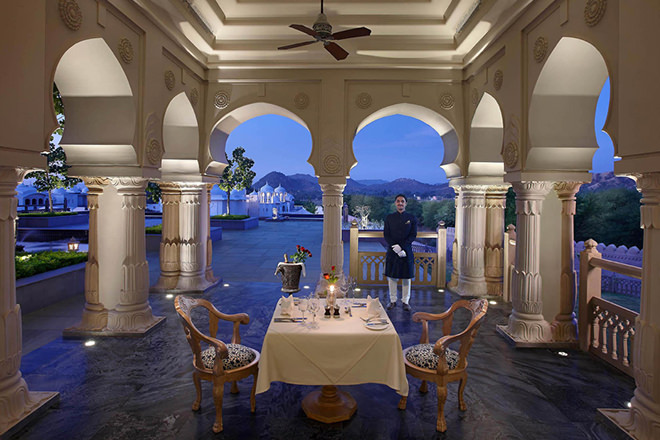 9 pm - Dine like royalty at Zarin
Following a therapeutic session with the local maestros, it's time to go on a gastronomic journey tasting Rajasthan's most exotic dishes such as dal batti churma, laal maas, mawa kachori, mirchi bada, and more at M.I. Road. 
If you prefer a dinner spot located within the vicinity, then we recommend you try the Indo-Persian cuisine at
Zarin
, where Executive Chef Prasad Metrani breathes life into two of oldest influences in India.
10 pm - Have a nightcap at the library bar, Aza
End your night with a good refreshing beverage at
Aza
, a library bar. Deep leather wing chairs that exude Rajput era royalty, complemented with a fine selection of aged and rare malt whiskies. Delight yourself in the 'Private whisky collection of the Maharaja' from a menu that features beverages hard to find elsewhere.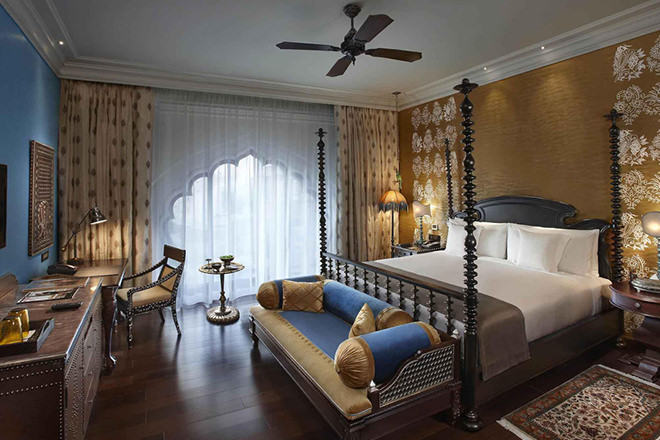 12 am - Call it a night
Breathtaking bird's eye views at Amber Fort, soothing tones of Rajasthani folk music, and a sumptuous gastronomic journey like none other. 
Tuck yourself into your luxurious bed knowing that you have spent an unforgettable 24 hours in the dreamlike city of Jaipur.